We specialize in solving tax problems! 
Has the IRS sent you notices, placed a lien on your properties, levied your bank accounts, revoked your passport, or garnished your wages? These can be stressful events and contacting the IRS has become a serious challenge. Even if you can get through their hold times to speak to a live person, navigating the conversation yourself can have many pitfalls. We vigorously represent taxpayers with authority and defend their rights to negotiate the best outcome possible.
Our Commitment: 
We genuinely care about representing the best interests of our clients and putting their minds at ease. We are committed to thoroughly analyzing every factor in your situation to determine potential remedies to any tax problems that have occurred while maintaining strict confidentiality. We will be up-front and honest about the issues you may be facing, the costs of any services we may offer, and any expectations related to our process of tax problem resolution. We are responsive and your phone calls and emails will be returned timely, if not addressed immediately.
Meet your Dedicated Representative:
Zachary A. Boutin, CPA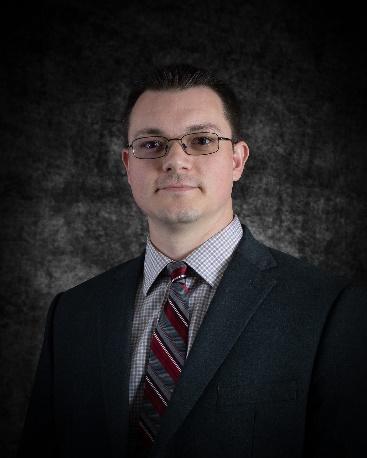 Zach is an Oregon licensed CPA and is the Managing Member of First Response Resolution, LLC located in beautiful Southern Oregon. Zach graduated Summa Cum Laude with a B.S. in Business Administration and emphasis in public accounting from Southern Oregon University. Zach's diverse background and experience in business and tax matters includes representing clients before the IRS and State Departments of Revenue in addition to having prepared tax returns for individuals, corporations, partnerships, trusts and estates, and hedge funds over the course of his public accounting career. He has completed hundreds of hours of training specific to IRS representation and dedicates time annually to studying and staying current on tax laws as they develop. Honesty, integrity, proactive planning, excellent service, and attention to detail are to be expected by all clients served by First Response Resolution, LLC.
Prior to founding First Response Resolution, LLC and focusing on tax matters pertaining to individuals and businesses, Zach gained valuable experience working in the investment industry serving registered investment advisors across the United States focused on SEC compliance. Zach conducted and supervised Surprise Custody Examinations, planned and conducted SOC 1 (SSAE 18) Examinations on site to test the suitability of design and operating effectiveness over time of internal controls over financial reporting, and prepared tax returns at the hedge fund level. This background, among many other skillsets has positioned Zach to excel in guiding taxpayers down the road to tax compliance and tax problem resolution. Contact us today to schedule your no obligation consultation with Zach, he can help you get back on track.