Welcome to the official website of !

How much does the IRS claim that you owe? You CAN get back on the road to financial success and put your tax problems behind you, we are here to help. Give us a call, reach out via the options on our contact page, or send us an email to schedule your no obligation consultation of up to one hour with our specially trained Certified Public Accountant. We offer our clients and potential clients a low-pressure approach to personal and professional services. We will never attempt to sell you a service that we don't believe is in your best interest. We provide excellent customer service, and we are extremely proud of the high-quality services that our firm provides. Don't waste your time with practitioners who can't be bothered to return your call.
The first step to solving your IRS or State tax problems is to understand that these problems will not go away on their own. The longer that the problems persist, the worse they will become as penalties and interest compound daily and can become more complicated and labor intensive to resolve the longer the issues continue. Not all tax preparation firms and practitioners are qualified to solve tax problems and may only attempt to represent their clients occasionally and in limited circumstances. What they don't know CAN hurt you!
Solving tax problems is a specialized skill. If we accept your case, you will never have to communicate with the IRS yourself. Our Certified Public Accountant will evaluate your specific options based on your circumstances and has been specially trained in tax problem resolution by experts who have focused on this niche area of practice for decades. Many firms attempt to offer every possible accounting and tax service all at once with a limited staff and simply come up short in providing consistent quality service to their clients as a result. We only offer tax problem resolution services, and we deal with the IRS and State Departments of Revenue every day defending taxpayer rights and advocating for their best interests.
Feel free to browse our website to see some of the services that we offer as well as the many helpful resources we provide. When you are ready to learn more about what we can do for you, we encourage you to contact us. Check out our professional affiliations below. We are committed to constantly staying up to date on all tax law developments as they occur.

We are a proud active member of the ASTPS! The American Society of Tax Problem Solvers (ASTPS) is a community of over 1,300 professionals from across the United States that specialize in representing taxpayers before the IRS and other taxing authorities. Membership in ASTPS reflects commitment to excellence and high standards in taxpayer representation.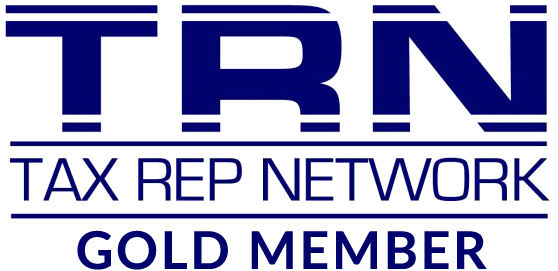 We are a proud active member of the Tax Rep Network! The Tax Rep Network is a coaching and training program for CPAs, EAs, and Attorneys focused on the practice of tax representation. We exist to provide the highest-quality tax representation education and tools to tax professionals so they can do the best job of representing troubled taxpayers before the IRS and other taxing authorities.
We are a proud active member of the Oregon Association of Tax Consultants. The Oregon Association of Tax Consultants (OATC) is an Oregon-based, IRC Section 501(c)(6) Association whose primary goal is to provide activities that continually elevate the professionalism, standards of proficiency, and integrity of our members, the licensed tax practitioner community. Organized into local chapters throughout the state of Oregon, the Association's primary focus is on the education of members via continuing education programs and ongoing dissemination of information regarding tax law, ethical standards, regulations, and the business of serving customers.